Twenty films to watch in 2021
(Image credit: Focus Features)
BBC Culture film critics Nicholas Barber and Caryn James pick their selection of the most exciting films to watch in the coming year.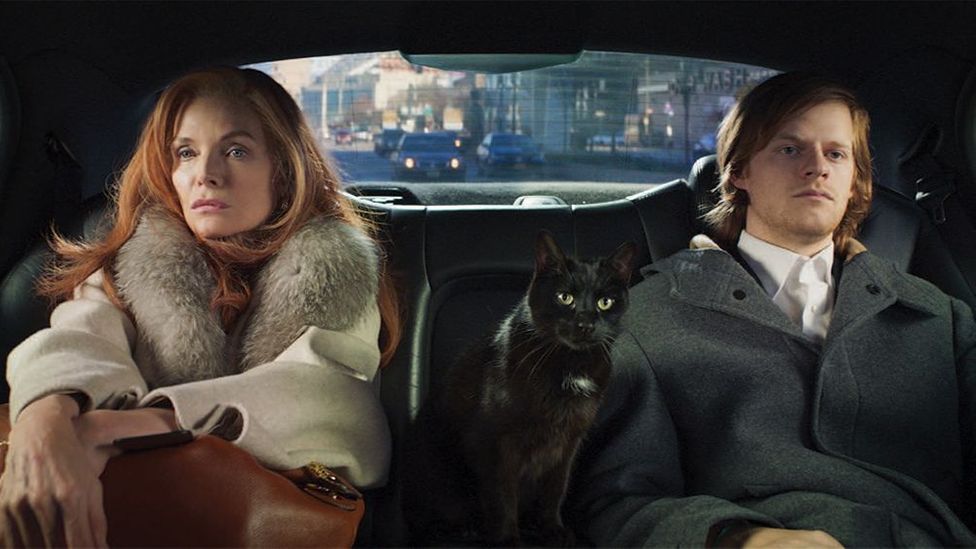 (Credit: Sony Pictures Classics)
French Exit
When this ultra-sharp black comedy was shown as part of the New York Film Festival, awards buzz started instantly for Michelle Pfeiffer. She stars as a rich, glamorous, self-indulgent widow who loses her fortune and extravagant New York apartment, and spends what money she has left on a permanent move to Paris. Her aimless son, played by Lucas Hedges, trails in her wake. The tone is at various times mordant, touching and farcical, with particular humour deriving from a cat that joins the journey. All that and gorgeous, non-touristy views of Paris in this gem that should be a breakout for the director, Azazel Jacobs. (CJ)
Released on 12 February in the US, 26 February in the UK and Ireland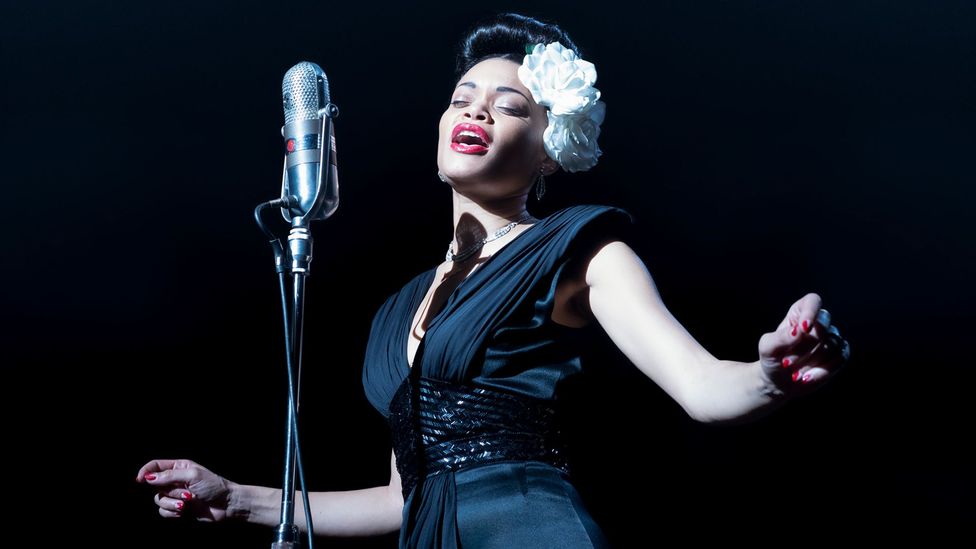 (Credit: Paramount Pictures)
The United States vs Billie Holiday
In May 1947, one of America's most important jazz singers was arrested for possession of narcotics. The subsequent trial became known as "The United States versus Billie Holiday". "And that's just how it felt," said Holiday in her autobiography. A new drama directed by Lee Daniels (Precious) argues that she wasn't in the dock because she was a high-profile drug user, but because the Federal Bureau of Narcotics wanted to pay her back for performing such incendiary political material as Strange Fruit. The Grammy-nominated Andra Day has the lead role, and Trevante Rhodes (Moonlight) plays an undercover agent who switches allegiance when he falls for Lady Day. If nothing else, the film should have a fantastic soundtrack. (NB)
Released on 25 February in the Netherlands, 26 February in the US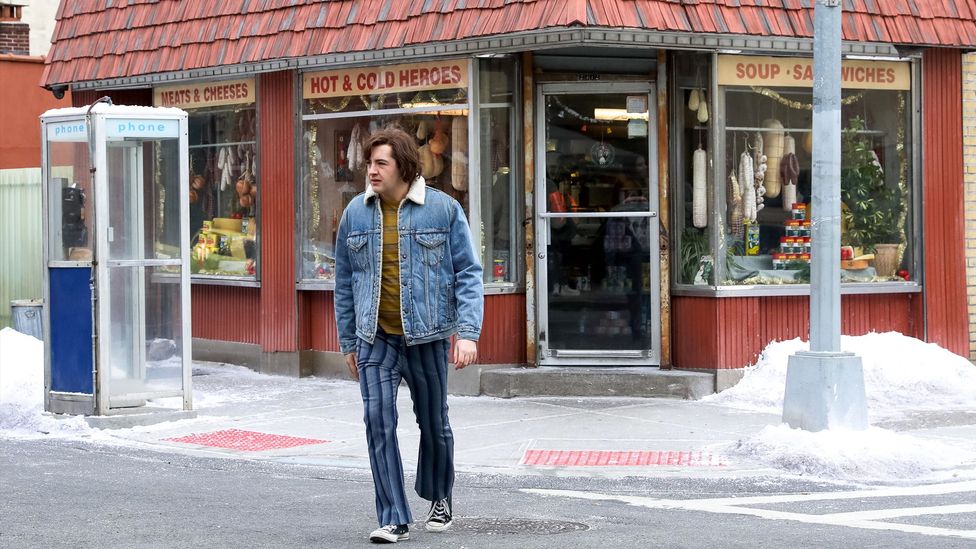 The Many Saints of Newark
Think of this as an origin story. Fourteen years after The Sopranos ended, its creator and writer, David Chase, delivers a prequel to one of the best television series ever made. No one could replace James Gandolfini, who died in 2013, and who made the middle-aged Tony, family man and mob boss, a classic character. But Chase and director Alan Taylor enlisted Gandolfini's lookalike son, Michael Gandolfini, to play Tony as a young man. Set in the 1960s and 70s, against the backdrop of racial unrest and riots in Newark, New Jersey, with antagonism between black people and Italian Americans, the film could give us a clue about where all that Sopranos crime came from. Among the cast: Vera Farmiga as Tony's lethal mother, Livia. (CJ)
Released internationally on 11 March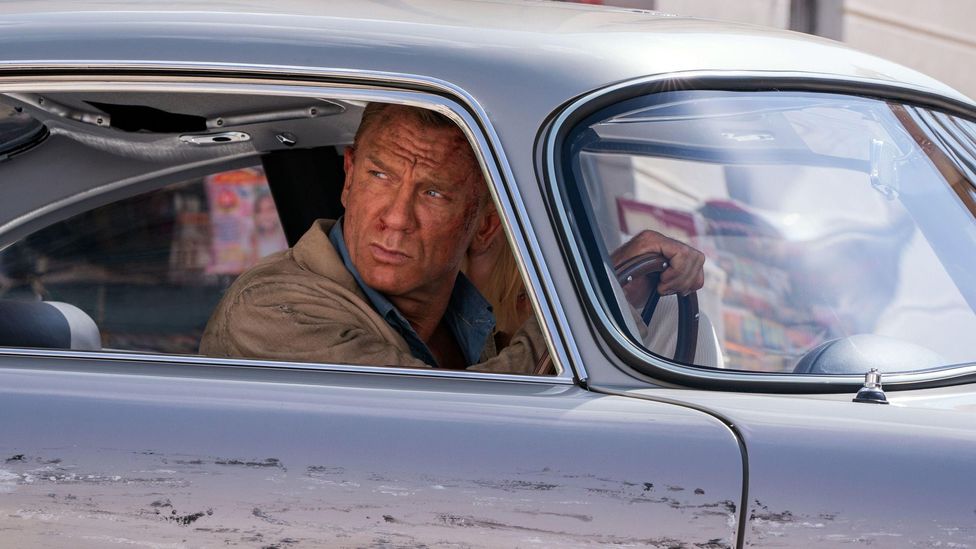 No Time to Die
First there were injuries, accidents and the resignation of the original director, Danny Boyle. Then there was the pandemic, which pushed the release date back by exactly a year. But in April, more than five years after the premiere of Spectre, we will finally see the 25th official Bond film. Will it be worth the wait? Well, the trailer has all the glamour, stunts and explosions you could want from 007. The director, Cary Joji Fukunaga (Beasts of No Nation, True Detective), is a master of action sequences and exotic locations. Phoebe Waller-Bridge (Fleabag/Killing Eve) was brought in to spice up the script. And the villains are played by two Oscar winners, Christoph Waltz and Rami Malek. It looks as if Daniel Craig's last Bond movie could be his best. (NB)
Released internationally on 2 April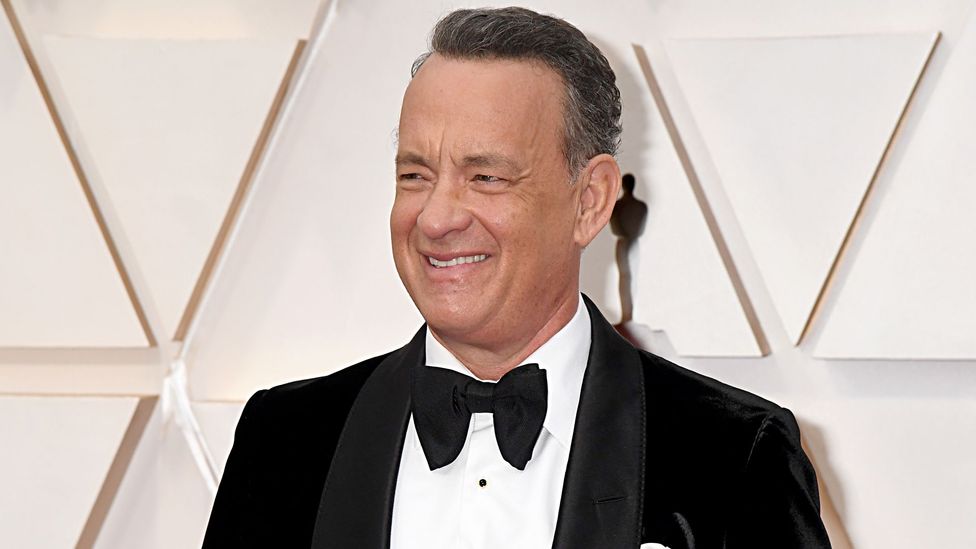 Bios
If anyone can teach a robot to be human, it's probably Tom Hanks (pictured). He brings his trademark best-guy-ever persona to his role as a robotics engineer who has spent 10 years living in a bunker after an apocalyptic event wiped out most of the world's population. Terminally ill, he creates a robot, played by Caleb Landry-Jones, to care for his beloved dog after he is gone. The three of them set out on a road trip through the American West, or what's left of it, in a story that is part heart-tugging drama, part adventure story. It comes from a reliable source: Steven Spielberg's Amblin production company. (CJ)
Released on 15 April in Argentina, Germany and the Netherlands, 16 April in the US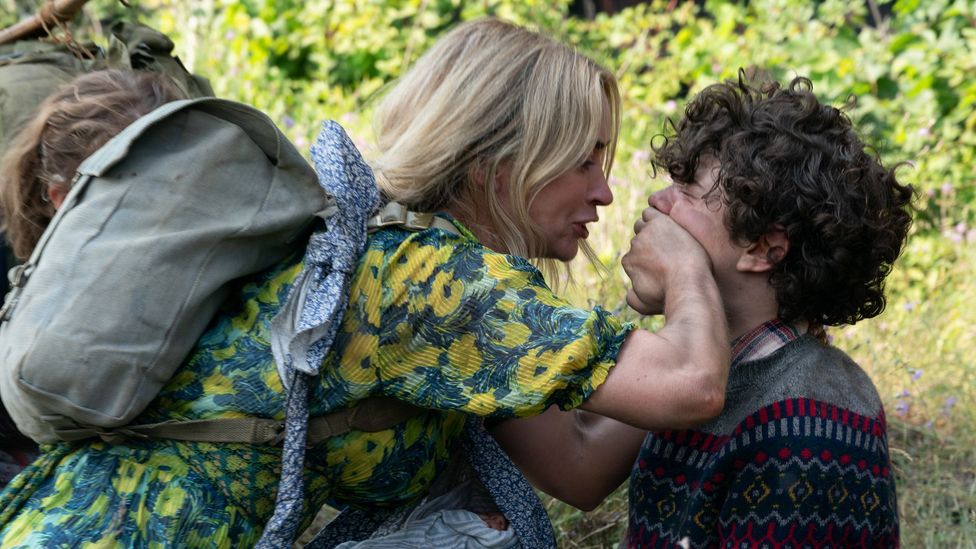 (Credit: Paramount Pictures)
A Quiet Place Part II
We learned in 2020 that not every film needs to be seen in a theatre. One exception is John Krasinski's sequel to his hit A Quiet Place, about a family who will be attacked by noise-sensitive monsters if they make a peep. When I saw the original in a very large theatre, there was not a popcorn crunch to be heard, just the rare sound of an entire audience holding its breath. Emily Blunt returns as the mother of the family, with Millicent Simmonds and Noah Jupe as her children in this follow-up to one of the most suspenseful movies of 2018. Krasinski once again writes and directs. Viewers of the original will remember with a chill why he is not on screen. (CJ)
Released internationally on 22 April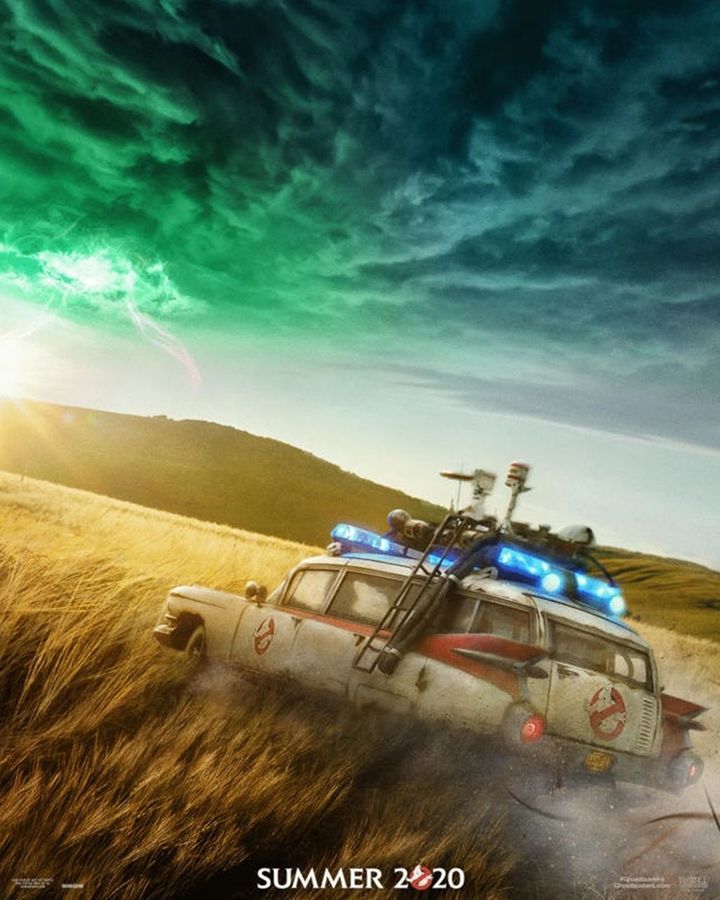 Ghostbusters: Afterlife
Paul Feig's all-female Ghostbusters reboot died a death in 2016, so the producers scrapped that particular timeline, and opted for a straightforward sequel to the first two 1980s films. Ghostbusters: Afterlife is directed by Jason Reitman, the son of the original films' director, and many of the original stars are back: Bill Murray, Dan Aykroyd, Sigourney Weaver, etc. On the other hand, this Ghostbusters sounds like a bolder departure from the 1980s films than Feig's was. It's set in the countryside, rather than in Manhattan, and the latest paranormal investigators are schoolchildren (Finn Wolfhard, McKenna Grace). "I wanted to make a movie about finding a proton pack in an old barn," Reitman told Vanity Fair, "and the thrill of actually putting it on for the first time." (NB)
Released internationally on 11 June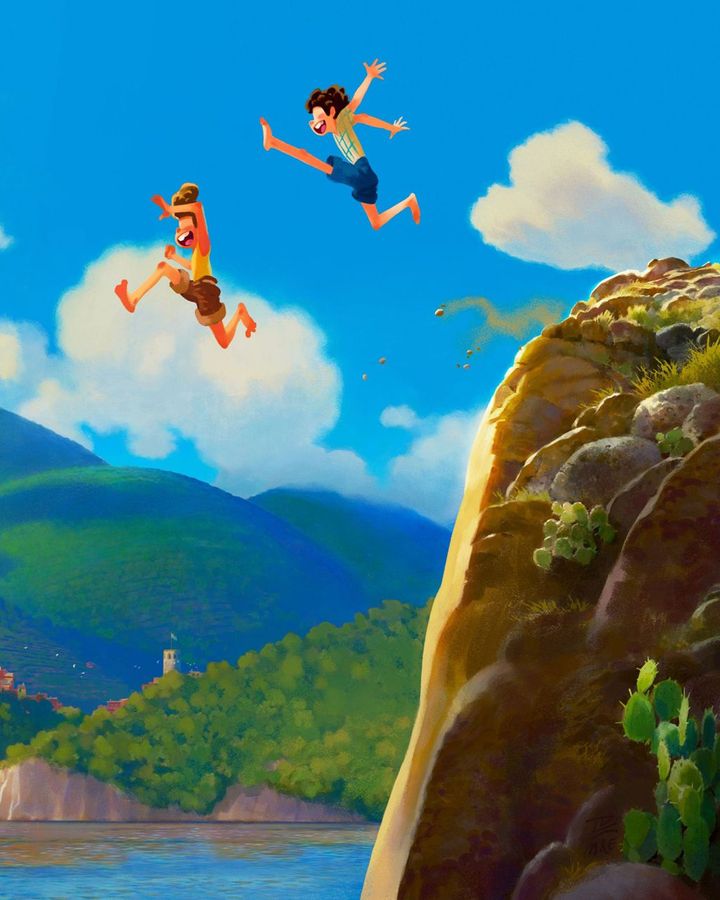 Luca
Having taken memorable trips to France (Ratatouille), Scotland (Brave) and Mexico (Coco), Pixar heads to Italy for its next cartoon, a sunny coming-of-age comedy directed by Enrico Casarosa and written by Jesse Andrews and Mike Jones (the co-writer of Soul). In 2011, Casarosa made a beloved Pixar short, La Luna, but Luca is his debut feature. "This is a deeply personal story for me," he has said, "not only because it's set on the Italian Riviera where I grew up, but because at the core of this film is a celebration of friendship." Its hero is a boy named Luca who has a wonderfully carefree summer by the seaside with his new best friend – the only snag being that his friend is actually a sea monster in disguise. (NB)
Released internationally on 18 June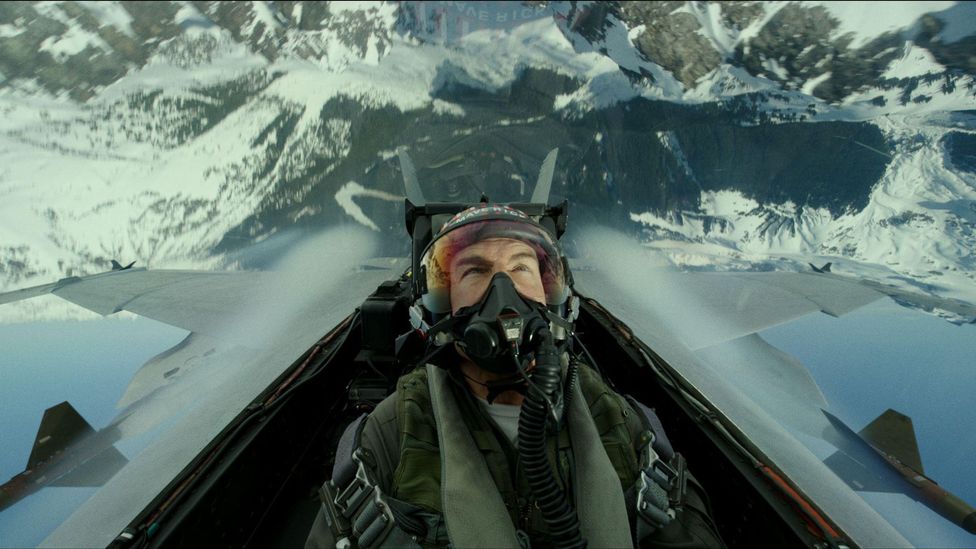 Top Gun: Maverick
Top Gun flew into cinemas in 1986. Fortunately, Tom Cruise hasn't aged a day since then, so he can still get away with wearing Aviator shades and declaring, "I feel the need, the need for speed". In the long-awaited sequel, Cruise's cocky US Navy pilot, Pete "Maverick" Mitchell, is a captain, and his old rival "Iceman" (Val Kilmer) is a four-star general. But there is no sign of Kelly McGillis as Charlie: Jennifer Connolly has replaced her as Cruise's love interest. The other new recruits are Jon Hamm, Ed Harris, and Miles Teller as the son of Maverick's buddy "Goose". (Sadly, his nickname isn't "Gosling", but "Rooster".) (NB)
Released internationally from 2 July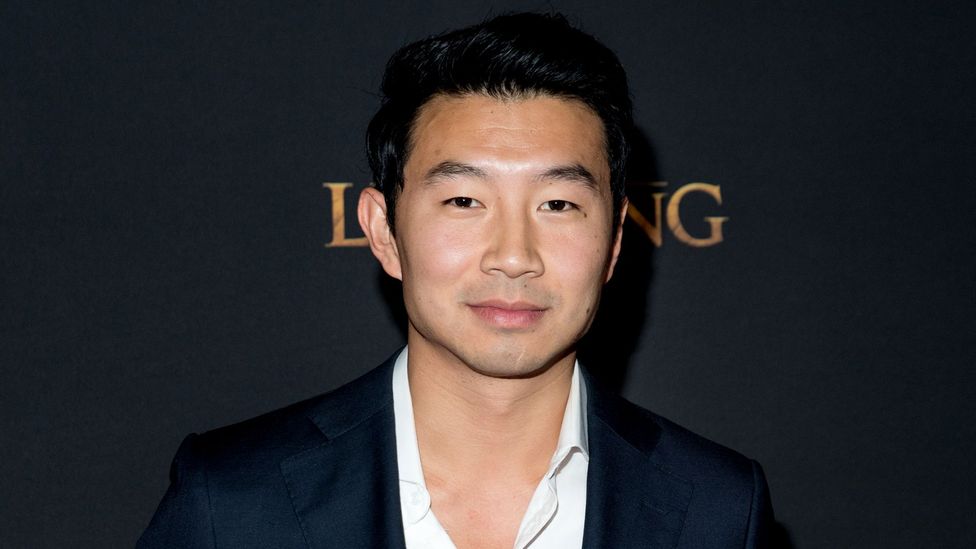 Shang-Chi and the Legend of the Ten Rings
Marvel's superhero blockbusters haven't always been kind to the comics' Asian characters: Iron Man 2 turned a Chinese villain, The Mandarin, into an English actor named Trevor Slattery (Ben Kingsley) and Doctor Strange turned a Himalayan man, The Ancient One, into a white woman (Tilda Swinton). To make amends, Shang-Chi and the Legend of the Ten Rings has an almost-all-Asian cast led by Simu Liu (pictured). An Asian-Canadian, to be precise, Liu plays Shang-Chi, a "Master of Kung-Fu" who was created in 1973 to cash in on the popularity of the Kung Fu television series. Awkwafina and Michelle Yeoh join him for a martial arts extravaganza – and this time the Mandarin is played by Hong Kong cinema's Tony Leung. (NB)
Released internationally on 9 July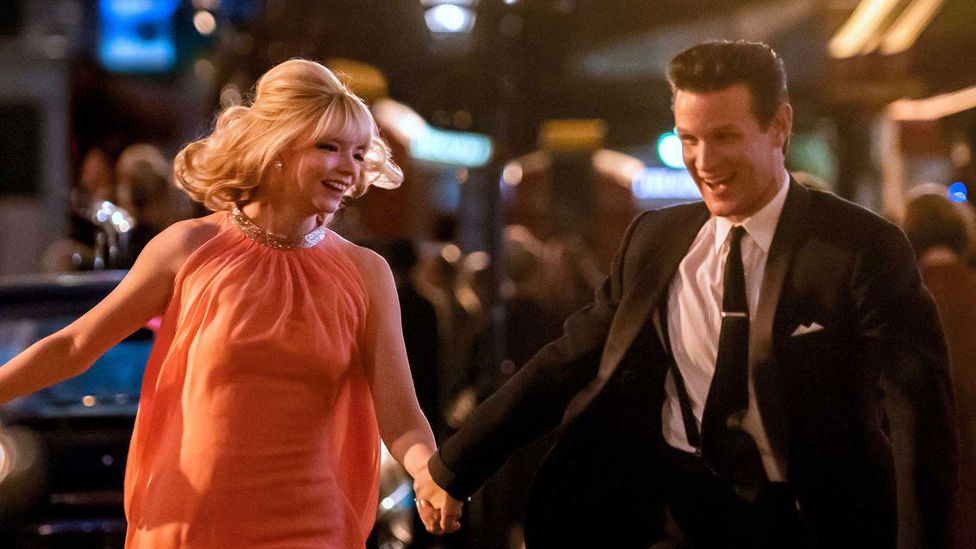 Last Night in Soho 
Edgar Wright has always specialised in postmodern action comedies (Shaun of the Dead, Hot Fuzz, Baby Driver), but his next film appears to be spine-tinglingly different. Co-written by Krysty Wilson-Cairns (1917), Last Night in Soho is a slow-burning psychological horror drama in the unsettling vein of Nicolas Roeg's Don't Look Now and Roman Polanski's Repulsion. Thomasin McKenzie from Jojo Rabbit stars as an aspiring fashion designer who slips back through time to London in the 1960s, where she meets a pop starlet played by Anya Taylor-Joy from The Queen's Gambit. The rest of the plot is still a mystery, but the supporting cast features several swinging London icons, among them Terence Stamp, Rita Tushingham and Diana Rigg, who died just after shooting her scenes. (NB)
Released internationally from 23 July
Deep Water 
Is it time for the erotic thriller to make a comeback? Adrian Lyne is known for such sweaty, steamy neo-noirs as Fatal Attraction, 9 1/2 Weeks and Indecent Proposal. Nearly two decades after his last film, 2002's Unfaithful, the 79-year-old returns to his favourite genre with Deep Water, a torrid tale of jealousy and murder based on a novel by Patricia Highsmith (Strangers on a Train/The Talented Mr Ripley). Ben Affleck (pictured) and Ana De Armas play a rich man and his beautiful young wife. He turns a blind eye to her affairs, so as to avoid an expensive divorce, but then her lovers start dying in suspicious circumstances. Fun fact: Gillian Flynn has cited the novel as one of the inspirations for Gone Girl, which was made into a film starring Affleck. (NB)
Released internationally on 13 August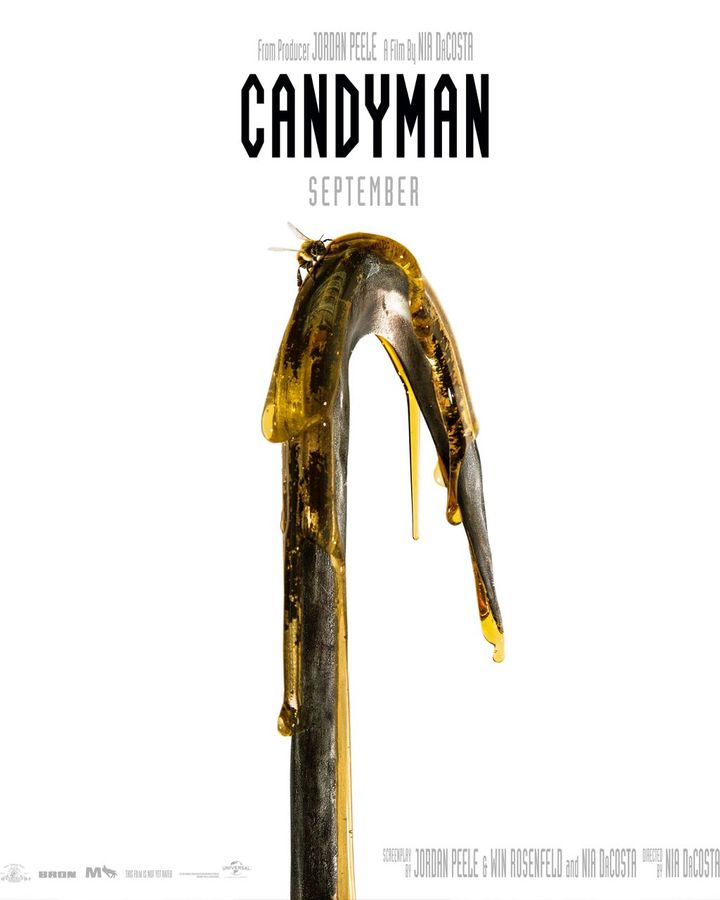 (Credit: Universal Pictures)
Candyman
The success of Jordan Peele's Get Out paved the way for other smart, stylish, racially-conscious horror that speaks to audiences beyond fans of the genre. The latest, produced and co-written by Peele, is a contemporary instalment in the Candyman series. Yahya Abdul-Mateen II from Watchmen stars as an artist in the now-gentrified Chicago neighbourhood of the original Candyman films, learning the truth about the ghost with a hook for a hand who turns up when you say his name five times in a mirror. The director is the talented Nia DaCosta, whose next job is directing Captain Marvel II, making her the first black woman to take on a movie in that megahit franchise (CJ)
Released internationally on 27 August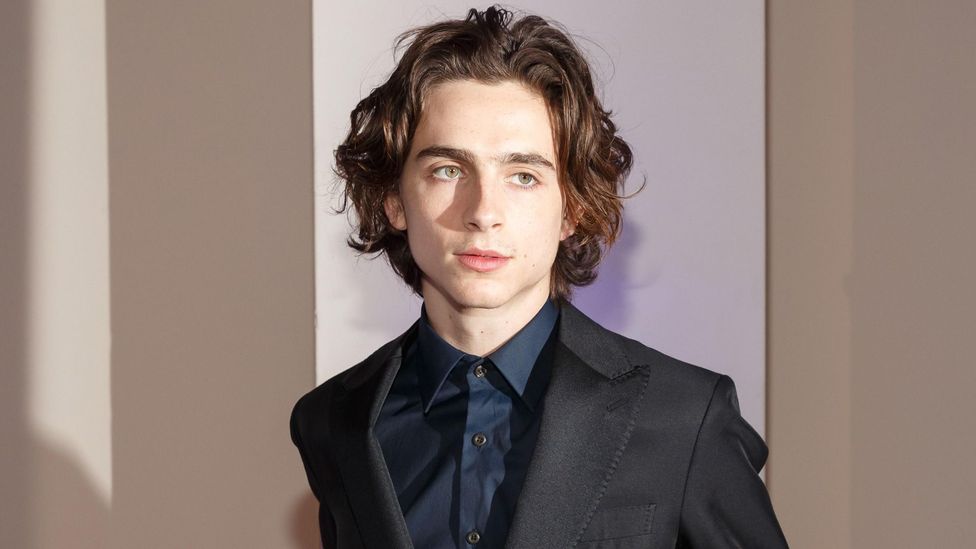 Dune 
Whether you rate it as a cult classic, or whether you're sensible enough to accept that it is one of the worst films ever made, David Lynch's Dune was not a triumph. Now Denis Villeneuve has made his version of Frank Herbert's epic interstellar novel, and, judging by Villeneuve's last two science-fiction dramas, Arrival and Blade Runner 2049, his Dune should be a lot more successful than Lynch's. One thing's for sure, the film Villeneuve is calling "Star Wars for adults" has 2021's most impressive cast. Timothée Chalamet (pictured) is the messianic hero; the other big names include Javier Bardem, Oscar Isaac, Josh Brolin, Rebecca Ferguson, Jason Momoa, Charlotte Rampling, Zendaya and Dave Bautista. (NB)
Released internationally on 1 October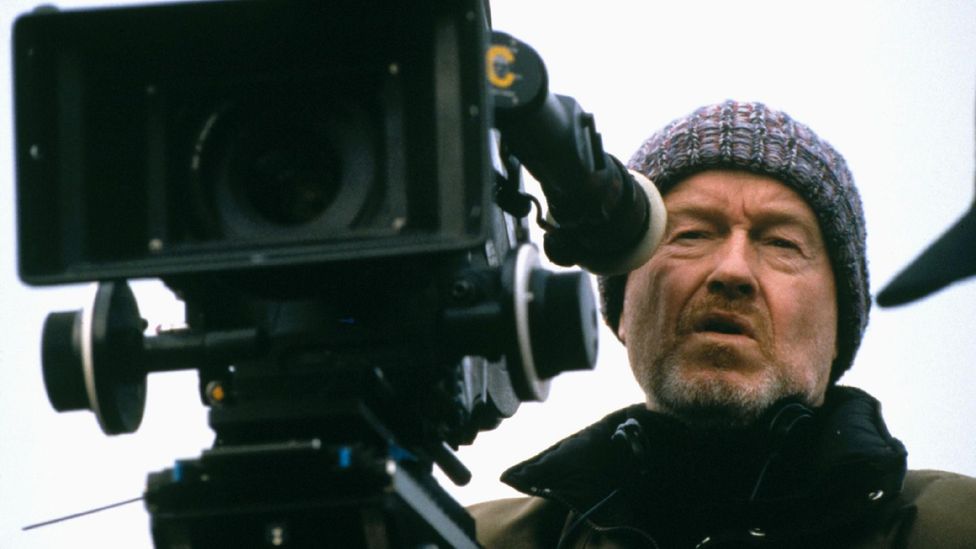 The Last Duel
After the last distressing year, escaping to the 14th Century might not be a bad idea. Ridley Scott's (pictured) latest is another action film with swords – providing echoes of his Oscar-winning Best Picture Gladiator and his first film, The Duellists. This one is set in France, with a revenge story based on an historical event, the last legally fought duel. Adam Driver and Matt Damon are the duellists, and the creative team is just as starry. Damon wrote the screenplay with Ben Affleck, who has a supporting role, and Nicole Holofcener. Jodie Comer of Killing Eve also stars. (CJ)
Released internationally from 14 October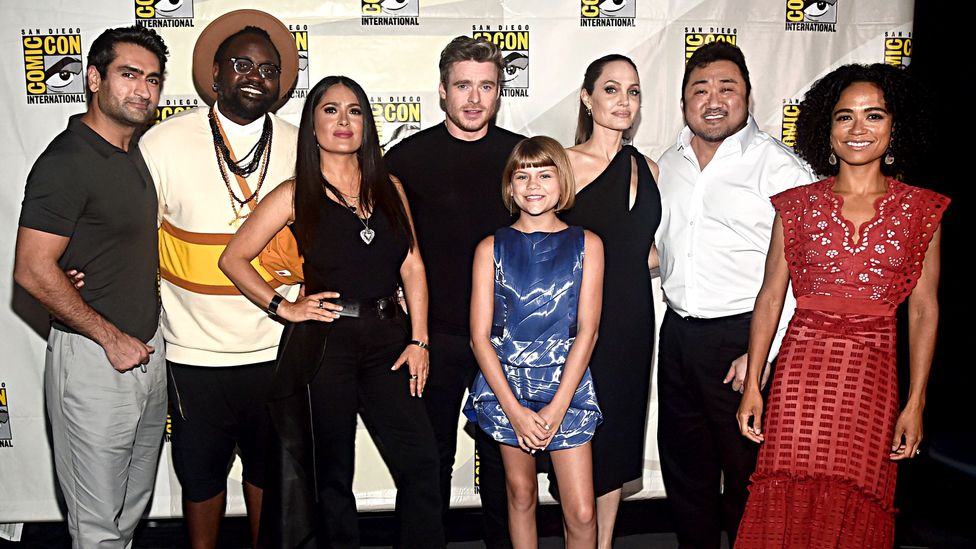 Eternals
Even before Chloe Zhao's affecting, low-key Nomadland hit the festival circuit, she had moved on to a wildly different project, directing this instalment in the Marvel franchise. Angelina Jolie, Kumail Nanjiani, Richard Madden and Brian Tyree Henry head the cast as Eternals, immortal aliens who have hidden out of sight on Earth for thousands of years. They surface and unite to battle the evil Deviants. Nomadland displayed Zhao's eye for wide-scale images. Action and special effects are another story, but there's every reason to assume she will translate her vision to the superhero realm, the way Taika Waititi leapt from smaller films to Thor: Ragnarok, proving that an indie sensibility can give a welcome jolt to the sturdy Marvel Cinematic Universe. (CJ)
Released internationally on 5 November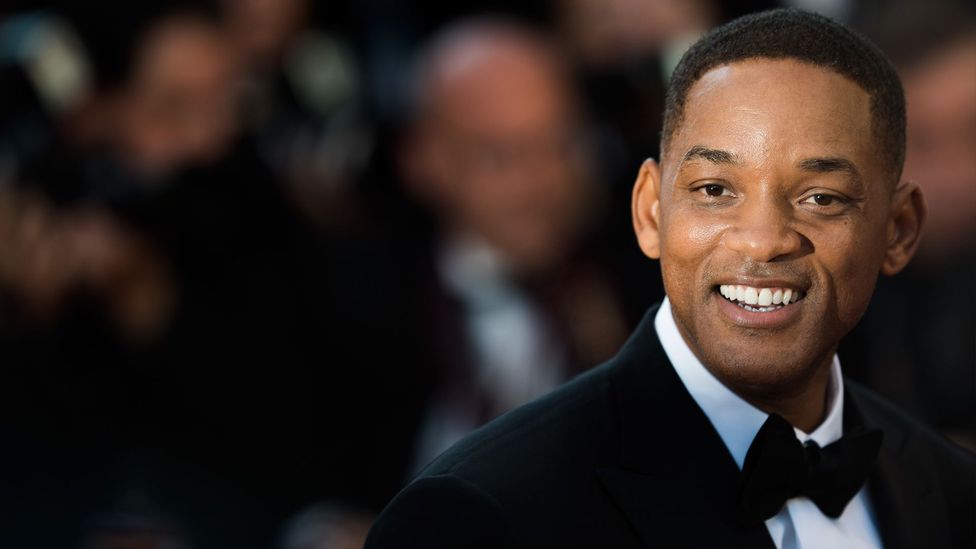 King Richard
2021 will be a big year for biopics of African-American trailblazers (see also: The United States vs Billie Holiday and Respect, starring Jennifer Hudson as Aretha Franklin), but King Richard is the most intriguing. The ultimate rags-to-riches underdog story, it stars Will Smith (pictured) as Richard Williams, the father of Venus (Saniyya Sidney) and Serena Williams (Demi Singleton). Despite having no background in tennis, he began coaching them on derelict public courts in Compton, Los Angeles, when they were just four years old. Spoiler alert: they grew up to be two of the greatest sportspeople in history. The director of King Richard is Reinaldo Marcus Green, whose debut was the excellent Monsters & Men, making this the first time that Smith has been in a film with a black director. (NB)
Released on 19 November in the US and Turkey, 25 November in Argentina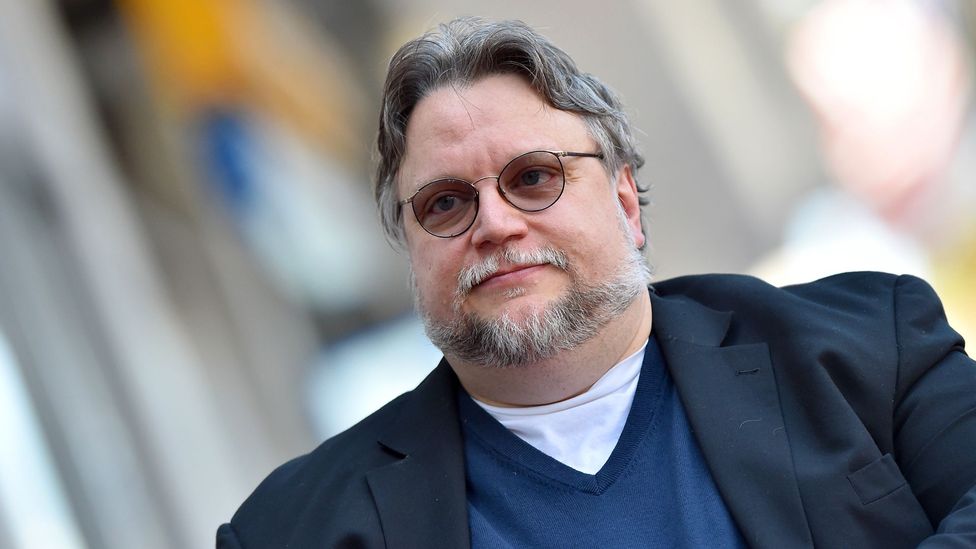 Nightmare Alley
With films including Pan's Labyrinth and The Shape of Water, Guillermo del Toro (pictured) is one of the most original, audacious directors today, his work fusing heart and horror. It will be fascinating to see what he does to reinvent Nightmare Alley, based on a novel that was adapted into the classic 1947 film noir of the same name. Bradley Cooper and Cate Blanchett star in the story of a con man who teams up with a psychologist. The rest of the amazing cast includes David Strathairn, Rooney Mara, Toni Collette, Richard Jenkins and Willem Dafoe. Who wouldn't want to work with Del Toro? His films are always at the top of my want-to-see list. (CJ) 
Released on 3 December in the US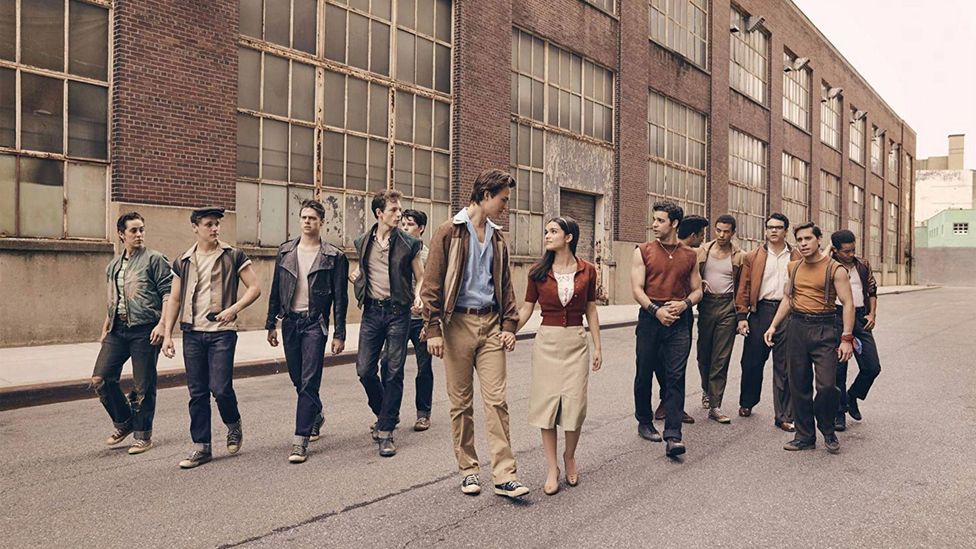 West Side Story
Steven Spielberg's adaptation of Leonard Bernstein and Stephen Sondheim's classic Broadway musical was meant to be released last year, but when you're dealing with such an extravagantly beautiful source, a delay hardly matters. Ansel Elgort (Baby Driver) and the little-known Rachel Zegler are Tony and Maria, the star-crossed Romeo and Juliet caught in a gang war between the Sharks and the Jets in 1957 New York City. This film version was written by playwright Tony Kushner, who also wrote Spielberg's Lincoln. Spielberg hasn't done a musical before but he starts with the advantage of some the most gorgeous songs ever written in Maria and Tonight. (CJ)
Released internationally from 9 December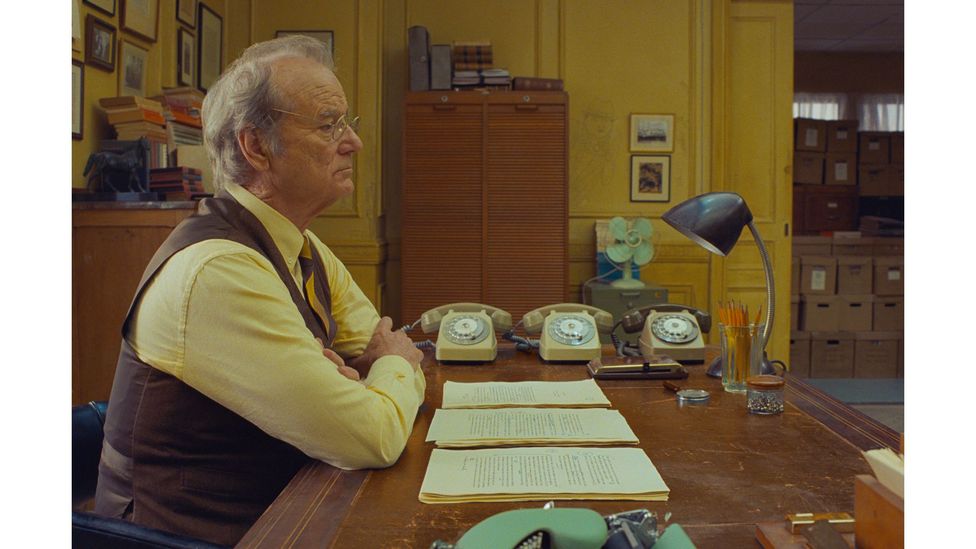 (Credit: Searchlight Pictures)
The French Dispatch
If the cast, vintage-style poster and title signal anything, this comedy, originally set for the 2020 Cannes Film Festival, is pure Wes Anderson, stylish and droll, in the mode of his Grand Budapest Hotel. The setting is a fictional city in France, among American journalists. Bill Murray plays a transplant from Kansas, founder of a magazine called The French Dispatch, which Anderson modelled on The New Yorker of decades ago, full of eccentrics on staff. The cast features many other Anderson regulars, including Owen Wilson, Tilda Swinton, Adrien Brody, Benicio del Toro, Timothée Chalamet and Frances McDormand. Three different stories, including one set among 1960s radicals, offer plenty of room for his absurdist wit. (CJ)
Released in 2021, date to be announced
Love film and TV? Join BBC Culture Film and TV Club on Facebook, a community for cinephiles all over the world.
If you would like to comment on this story or anything else you have seen on BBC Culture, head over to our Facebook page or message us on Twitter.
And if you liked this story, sign up for the weekly bbc.com features newsletter, called The Essential List. A handpicked selection of stories from BBC Future, Culture, Worklife and Travel, delivered to your inbox every Friday.