So far, 2020 has thrown a few (too many) curveballs at us all. But whilst we've all been stuck at home wishing we had a social life (or getting beauty treatments), the silver lining out of all of this is that those lucky enough to continue working through the pandemic have saved up a bit of extra cash. Now that beauty salons are open (fully!) and brands are releasing their pushed-back launches, we've got good reason to start spending the pennies we've saved up over the last few months. There's one item that just nabbed the number one spot on every beauty-lover's wish list: the Jo Malone London Beauty Advent Calendar (£320).
It might only be August, but Advent calendars are already being unveiled, and honestly, we're welcoming these nuggets of luxury beauty into our lives with open arms. The Jo Malone beauty Advent calendar is an instant sell-out each year, and 2020 will be no different. The calendar features 24 doors, each containing miniature versions of the brand's bestselling colognes, candles, and body care — all housed in a beautifully illustrated box depicting the iconic Jo Malone townhouse in London.
Thankfully, you've got plenty of time to set your alerts as the much-anticipated calendar will be on sale from 1 Oct on jomalone.co.uk for a two-week preview before a nationwide launch in all boutiques — but it likely won't be in stock for long.
If there was ever a great time to treat yourself to a beauty Advent calendar, it has to be the disaster that is 2020. Quite frankly, we all deserve it. Ahead, find a full list of the Jo Malone London Advent Calendar contents:
Pine & Eucalyptus Miniature Candle
Honeysuckle & Davana Cologne
Wild Bluebell Body & Hand Wash
Wood Sage & Sea Salt Cologne
Myrrh & Tonka Cologne Intense
Peony & Blush Suede Miniature Candle
Pomegranate Noir Cologne
Dark Amber & Ginger Lily Cologne Intense
Poppy & Barley Cologne
Blackberry & Bay Body Crème
Velvet Rose & Oud Cologne Intense
Wild Bluebell Cologne
Red Roses Body & Hand Wash
Oud & Bergamot Cologne Intense
Green Tomato Leaf Miniature Candle
Lime Basil & Mandarin Cologne
Tuberose Angelica Cologne Intense
Lime Basil & Mandarin Hand Cream
English Pear & Freesia Cologne
Sweet Almond & Macaroon Miniature Candle
Blackberry & Bay Cologne
Vetiver & Golden Vanilla Cologne Intense
Peony & Blush Suede Cologne
English Pear & Freesia Mini Soap
Plus an additional surprise!
The Jo Malone London Beauty Advent Calendar launches on 1 Oct for £320. Sign up here to keep up to date with Jo Malone's Christmas offerings this year.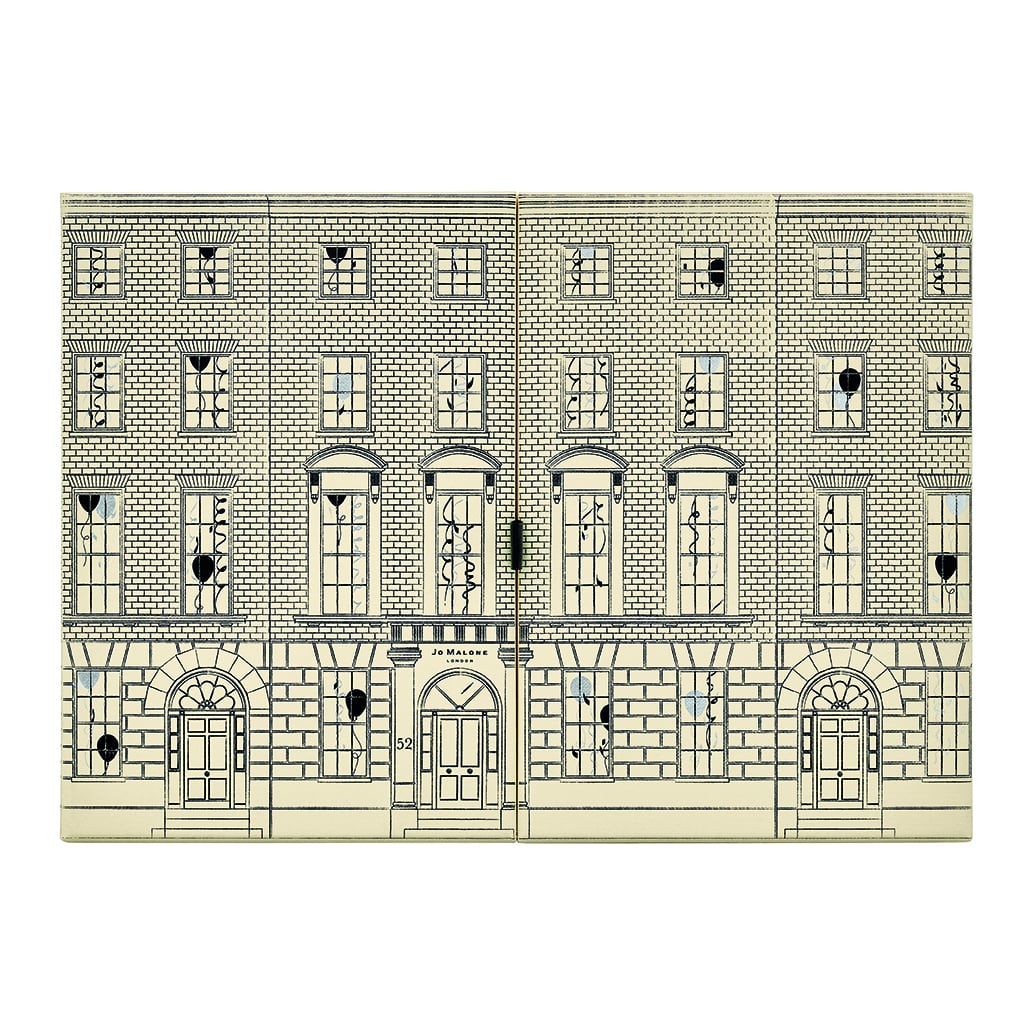 Image Source: Jo Malone