Rihanna wears Bantu knots at the iHeart Radio Music Awards 2014. Getty Images.
Why can Black women wear straight and blonde weaves but nonblack women can't wear braids or cornrows? What continues to be a hot topic in beauty and cultural appropriation is actually much simpler than you might realise. Tignon Laws of the 18th century are some of the earliest known examples of enforced discrimination against Black hair, but it didn't stop there. You'd be surprised to know that legal discrimination against natural hair continues to this day — with the most recent cases making headlines in 2020.
Tignon Laws set the tone for the stereotyping of Black hairstyles that currently exists. In 1786, Esteban Rodriguez Miró who was governor of what was then the Spanish American provinces of Louisiana and Florida passed a group of sumptuary laws, which included the Tignon Laws. Sumptuary laws were historically meant to regulate consumption and access to luxury, as to reinforce social hierarchies and legitimise discrimination — meaning that it was illegal for certain types of people to wear elegant fashions, or extravagant hairstyles depending on their race, gender, and socioeconomic class.
Tignon Laws were targeted at free women of colour and made it compulsory for Black women to cover their hair in public, because their intricate hairstyles were seen to threaten the social status of white women and, therefore, the patriarchal social order. Although the tignon — similar to a West African head tie — was meant to be a kind of scarlet letter for free Black women's naturally coily hair, it was reappropriated as a fashion statement.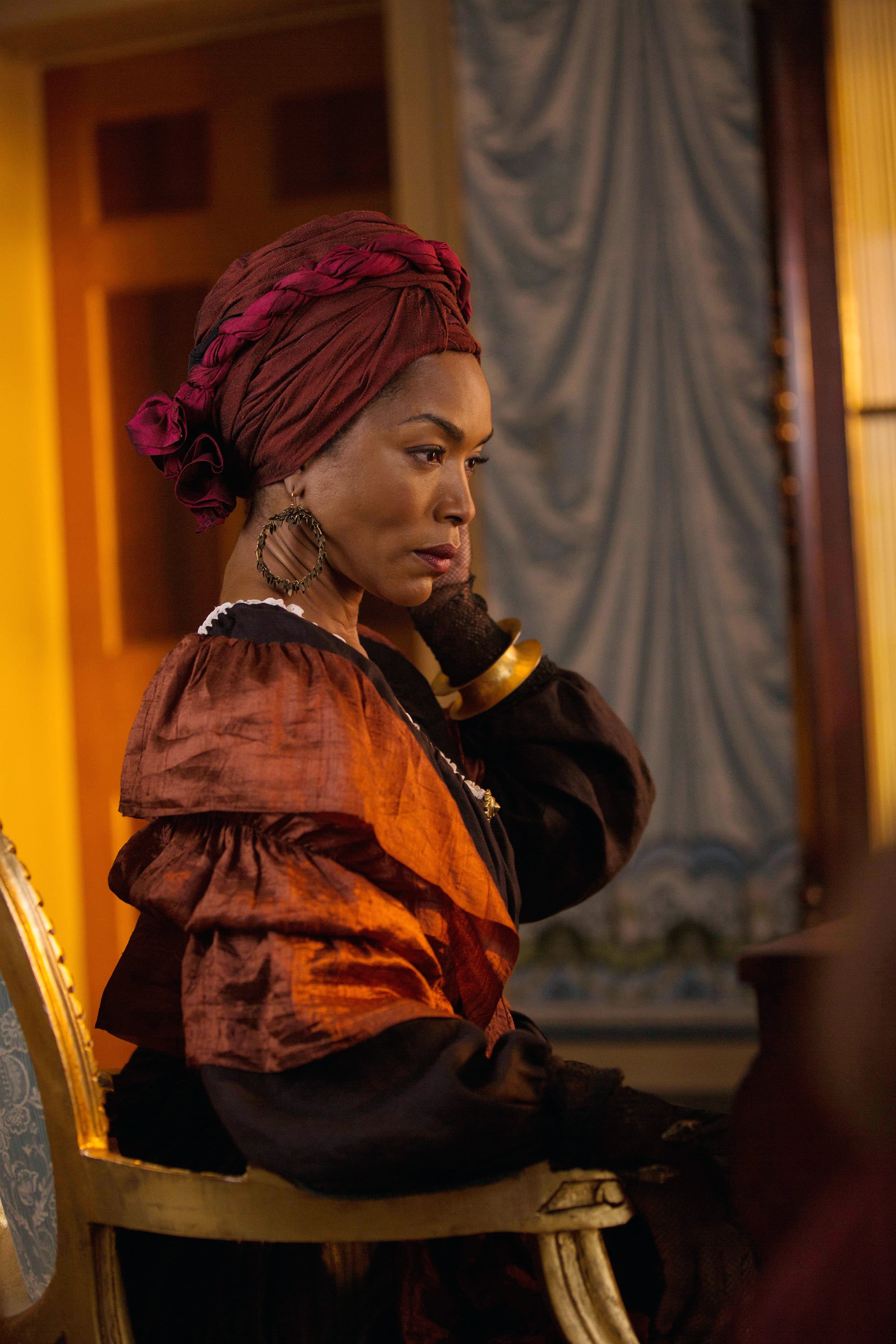 Angela Bassett wears a tignon in American Horror Story: Coven. Everett Collection.
If you think Black hairstyles are just hair, that's simply not the case. Centuries before the tignon, ancient African civilisations used their hairstyles to indicate social status — like which tribe they belonged to, their religion, age, and marital status. Even today, some of us are familiar with Fulani braids, Ghana braids, Bantu (Zulu) knots, and the iconic red dreadlocks of Namibia's Himba women. Sadly, the beautiful and intricate hairstyles that originated from Africa, and evolved through Afro-Caribbean and Black American cultures, have not fully escaped the painful history of stereotyping and discrimination created by white and nonblack people of colour.
You can't deny that many Black hairstyles have been historically labelled as "ghetto", "rough", "unprofessional", or otherwise used to dehumanise Black people through othering. In 2020, Ruby Williams of The Urswick School was sent home because her afro was too big. The length of her hair breached the school's policy, which states that "afro style hair must be of reasonable size and length". After complaints from Ruby's family, the school reached a settlement and removed the hair policy from its website.
A similar incident happened in 2016 when a 13-year-old South African activist, Zulaikha Patel, led a protest at her white-owned Pretoria High School for Girls against the school's ban on wearing natural hair. In the United States, Chastity Jones's job offer from Catastrophe Management Solutions as a customer service representative was rescinded in 2010 because she refused to cut off her dreadlocks. The Equal Employment Opportunity Commission (EEOC) filed a suit on behalf of Jones in 2013, which was lost. The case was put forward a second time in 2016 and was dismissed again by the 11th Circuit Court of Appeals. In response, New York and California banned discrimination on the basis of hair in 2019, and the UK is currently petitioning for government protections against natural hair discrimination.
The difference between Black women wearing blonde and straight weaves and nonblack women wearing culturally Black hairstyles is that blonde and straight hair does not have a painful history of discrimination that it's been trying to escape for — at least — the past 230 years. The discrimination against Black hairstyles has not only fuelled the othering of Black people but also the exclusion of Black communities from creating generation wealth and stability for their families. Stereotypes around Black hair, as we've discovered, have literally kept Black women from work and education, making it more difficult to be financially independent members of society. If you are a nonblack person that genuinely loves Black hairstyles and wants to try them out, then be sure to dedicate that same energy to educating those around you, because now you know exactly what is meant by cultural appropriation.