Batten, her mum, and her sister pose in front of parcels full of clothes sold on her Depop account to raise money for charity.
Eliza Batten made a big impression on us when she first appeared on series sixteen of the reality TV show, Made in Chelsea; the model and Durham University graduate gaining a substantial following on Instagram for her no-nonsense attitude and versatile style. Now, she's using that social media clout to help those in need amidst the coronavirus pandemic.
During the first week of lockdown in March, Batten moved back home to self-isolate with her family. After a trip to help at the local food bank with her mother, she was inspired to start raising money for different charities through Depop — the social fashion marketplace for buying and selling items. (Batten isn't the only celebrity who has used the app for fundraising purposes; bloggers and fashion influencers like Chiara Ferragni and Lottie Moss sometimes resell their preloved pieces and donate the proceeds to charity.) Depop has been a great alternative to clothing donation bins, which were inundated when the pandemic begun — bridging the gap between those who have had a wardrobe clear out but haven't had a place to offload them, as charity shops remain shut.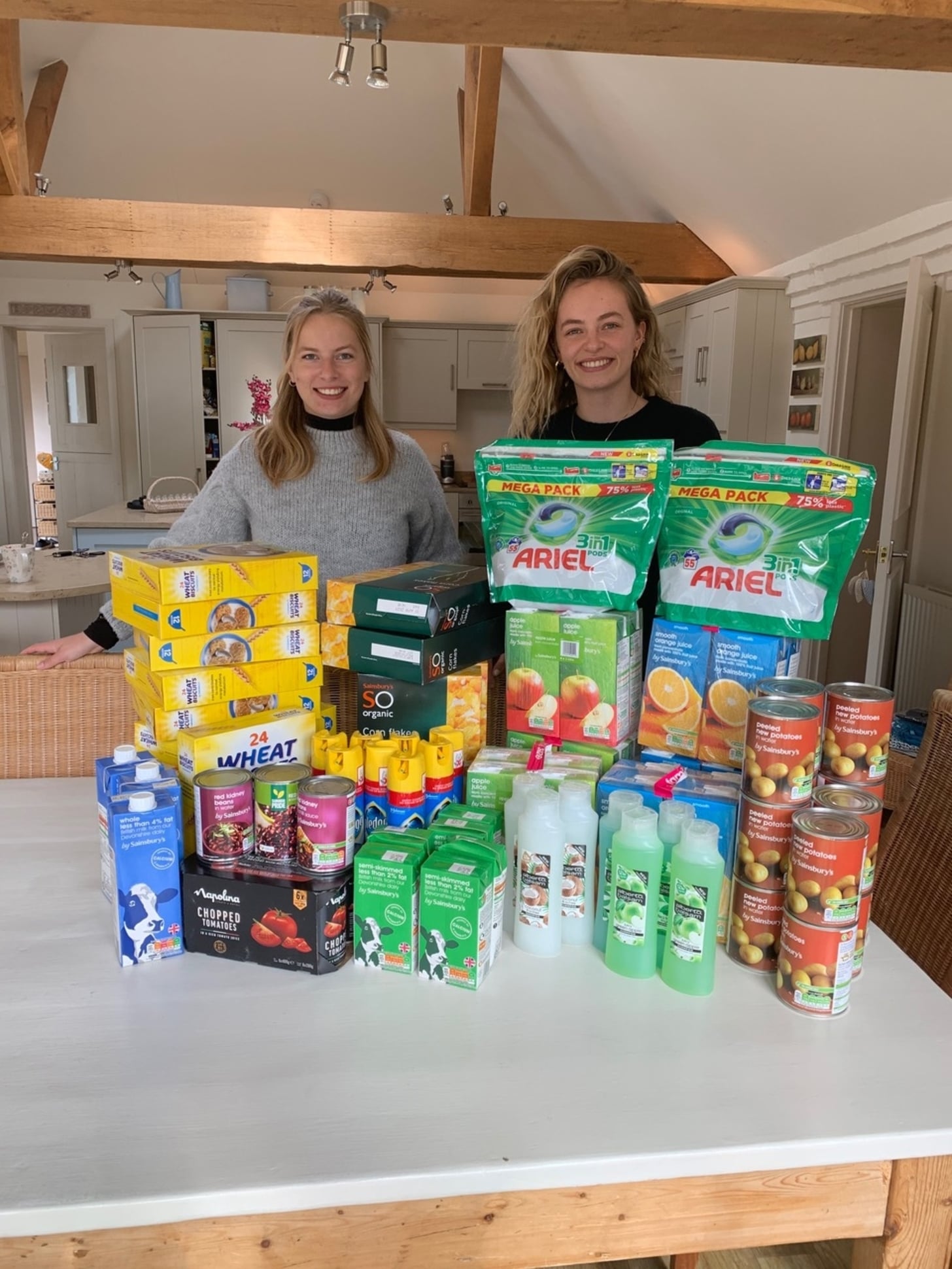 Image Source: Eliza BattenBatten and her sister with food donations.
"Talking to the volunteers who explained the precarious situations many families had found themselves in since the beginning of the coronavirus outbreak was an extremely humbling experience," Batten told POPSUGAR. "My biggest surprise was how many people were in desperate need of food. I went home, cleared out my wardrobe, and began uploading onto Depop to start fundraising." The charity she picked to work with was The Trussell Trust. Founded in 1997 by Carol and Paddy Henderson, the organisation supports a network of 1,200 food bank centres by providing donated food parcels to some of Britain's low-income families.
"It's such a privilege to have an Instagram following, one that I do not take for granted, and I want to use it to make a positive difference."
Coronavirus has been a substantial factor in the latest figures, with the charity recently reporting an increase of 89 percent need for emergency food parcels during April (compared to last year), with 50,000 food parcels being distributed in the space of a week when lockdown was announced on 23 March.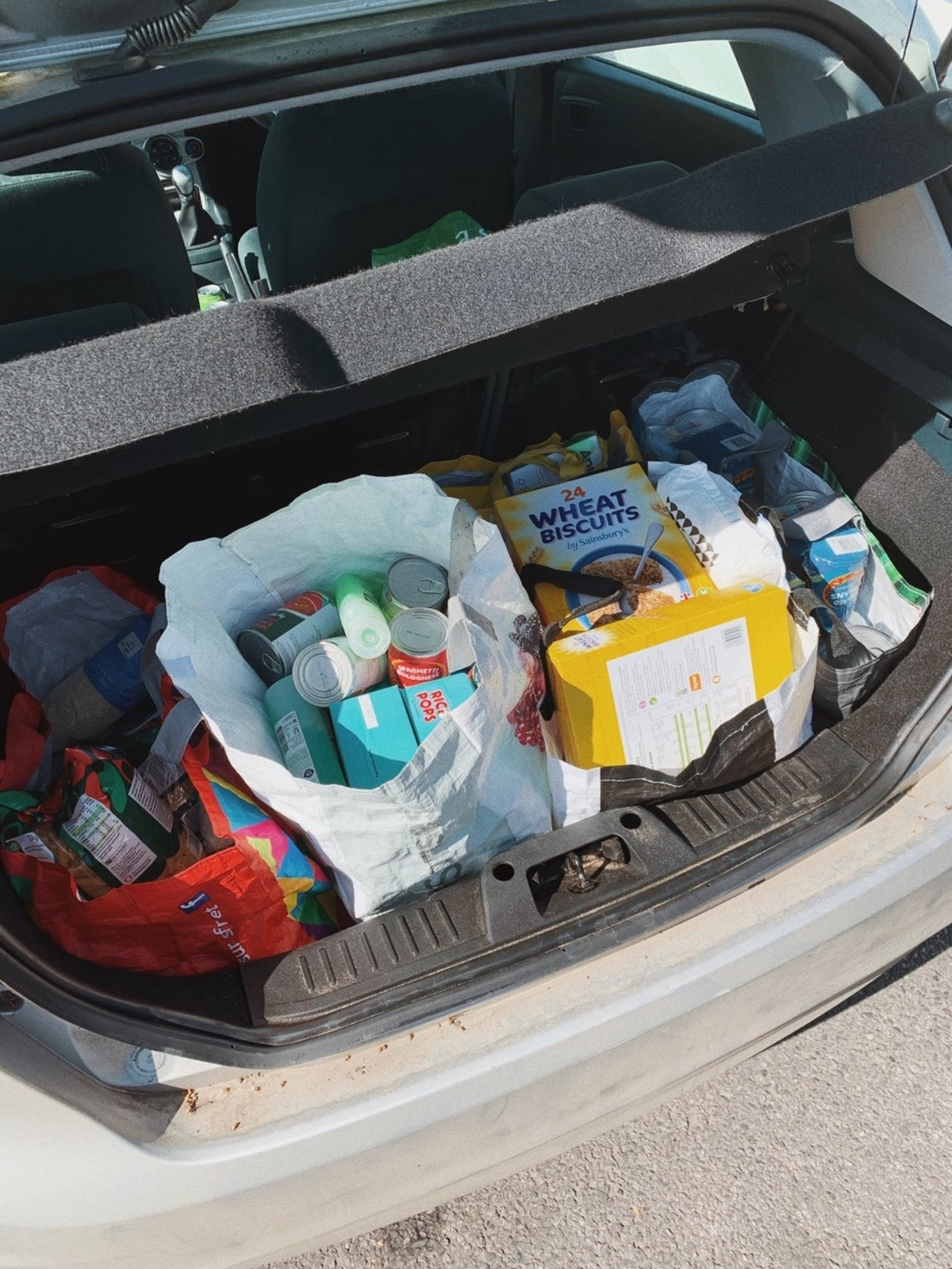 Image Source: Eliza Batten The boot of Batten's car full of food donations.
Batten had made raising money on Depop for The Trussell Trust a community-wide effort. Wanting to keep up the momentum and collaborate with her followers, she hopped on Instagram and asked if people wanted to get involved in the donations, which she goes to pick up herself. "People's generosity and keenness to get involved has been incredible," she said. "Without this volume of clothes donations, I would not have been able to continue raising money in this way. It's such a privilege to have an Instagram following, one that I do not take for granted, and I want to use it to make a positive difference." And Batten's entire family is also involved in the process; her mother and sister photograph the items, upload them on Depop at 5 p.m. every Thursday and Sunday, print off the labels of buyers, and package the items in their recycling to send off through Hermès.
According to Batten, at the time of publication she had raised £1,500 from selling clothes and shoes on Depop, which she then used to buy food to donate to The Trussell Trust. "We are so grateful to Eliza for raising vital funds in order to support our work," Emma Revie, chief executive of The Trussell Trust told POPSUGAR. "We're working closely with our network to understand each food bank's situation and how we can best support them. Everyone should be able to afford their own food, and the support from this fundraiser will help people get the emergency support they need today, while working toward a future where people have enough money for the essentials in life."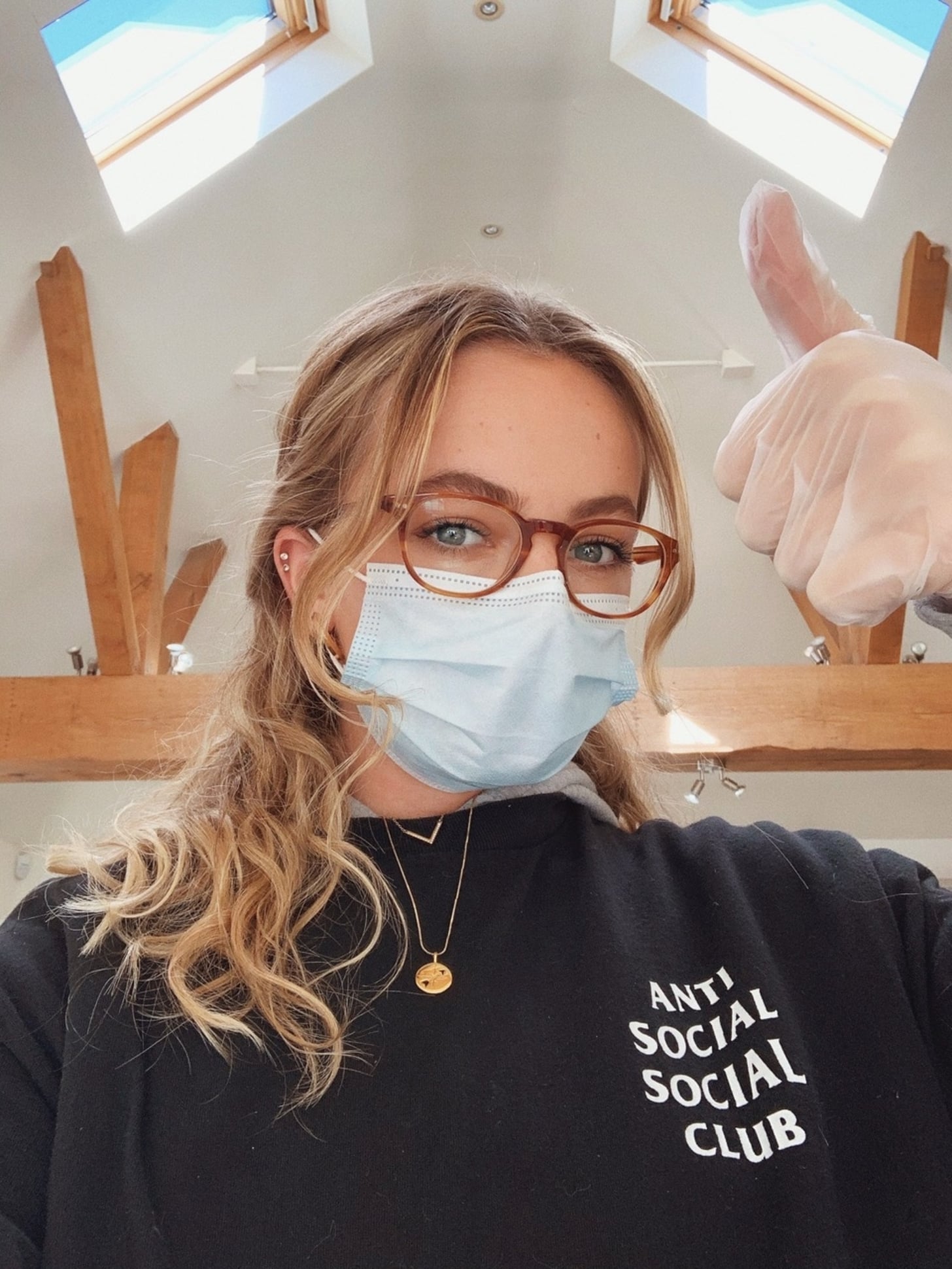 Image Source: Eliza Batten
In addition to The Trussell Trust, Batten has also been raising money for Time 4 Children, and, due to current events centred around the Black Lives Matter movement, she has shifted the fundraising focus to The Stephen Lawrence Charitable Trust and The Southall Black Sisters. "Fundraising has given me a huge sense of purpose, and I have found it extremely fulfilling," Batten said. "The more I learn, the more determined I am to make a difference and put words into action."
Eliza Batten appears on Made in Chelsea on E4 and is exclusively represented by KMPR Publicity.
Image Source: Eliza Batten