I absolutely love hair masks. Since I dye my hair, a lot, I'm always on the hunt for the best masks, shampoo, and treatments to keep my hair looking and feeling soft and healthy. It's safe to say, I've tried a ton of hair products. And after recently getting a decent amount of length cut off, I vowed to maintain a good haircare routine, which includes weekly hair masking. My current favourite: Coco and Eve Super Nourishing Coconut and Fig Hair Masque (£35). When this landed on my desk, my initial thoughts were that the packaging was cute and it smelt divine, but other than that, I wasn't unsure whether it'd work as well as it smelt. But I'm here to confirm that it gave me better results than I'd ever expected. Because of this, I've had a tub of the stuff stashed away at all times so that I never have to go without it.
The mask contains raw virgin coconuts from Bali — I'm not entirely sure why it matters that they come from Bali, but I do love Bali, so I'm on board. This supposedly helps strengthen and repair damaged hair. There's also fig and shea butter, which moisturise and detangle, and argan and linseed, which reduce frizz in addition to boosting shine. The mask is also sulphate- and paraben-free.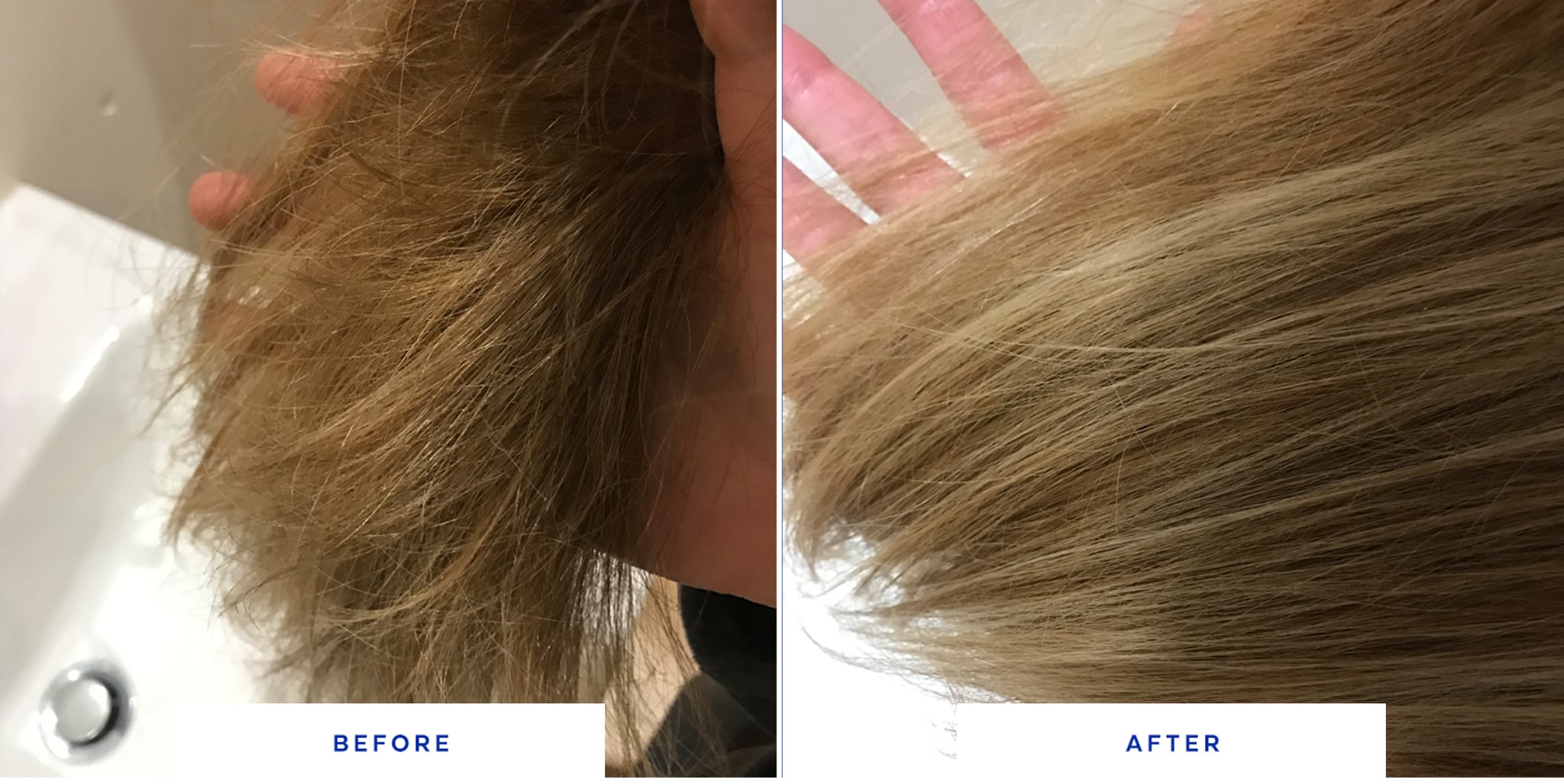 I used the Coco and Eve mask on wet (though not yet shampooed) hair and left for 10 minutes. Normally I leave masks on for a few hours to let them really marinate, but I wanted to see how well this mask worked on a normal hair wash day when time is precious. After masking I used Noughty To The Rescue Moisture Boost Shampoo (£7) and conditioner, followed by Aussie 3 Miracle Oil Reconstructor for Damaged Hair (£10) and TRESemmé Biotin + Repair 7 Primer Protection Spray (£6) on towel-dried hair. Both the before and after photos show my hair when it has been brushed and 90 percent air dried, with a blast of heat at the end to make sure it's completely dry (and shiny). The mask makes my hair silky soft, visibly less damaged and tangled, and it generally looks so much healthier. But aside from the good results, as I mentioned earlier, the mask smells incredible — honestly, I'd repurchase on the scent alone. I burnt some toast in a pretty epic fashion when my hair was freshly washed and still wet, and everything stank apart from my hair. A roaring success in my eyes.
I will say though, the Coco and Eve is definitely on the pricer side when compared with other hair masks you can pick up in Boots. For the same price you can get in-salon treatments or at-home bonding treatments such as Olaplex. However, if you aren't looking for an intense treatment but rather looking for a nourishing mask, then it is worth it, and the pot includes a generous amount. All in all, it delivers amazing results and smells divine. I am a huge fan.
Image Source: POPSUGAR Photography / Tori Crowther