Chad Chisholm
Frieze Los Angeles entered it's sophomore year in 2020 at the Paramount Studios lots. With art collectors and enthusiasts scouring the tent and studio lot for artworks. Instillations, performance pieces and multi-media artwork was found throughout Frieze Los Angeles, the sunny weather and contemporary works made for a winning art fair.
Lance Vigil, a Denver-based art consultant, has been to other Frieze art fairs, including London and New York. Following the collection specialist through the fair, Vigil pulls from his experience curating collections in the Middle East, such as the 18 premium lounges in Doha, Qatar Hamad International Airport and art instillations for a Dubai resort. Trained at Sotheby's Institute of Art, the keen eye for bluechip artworks and upcoming artists alike is sharpened and ready to take in the fair for his collectors and clients across the globe. We caught up with him over two days of attending the fair; VIP cards in hand.   
Chad Chisholm /Skip the lines with VIP access to Frieze Los Angeles. 
JustLuxe: Can you describe how Frieze Los Angeles varies from the other Frieze fairs you've attended? What makes Frieze so special?
Lance Vigil: This is the 2nd iteration of Frieze Los Angeles, the first being a big success. Although smaller in square footage in the main tent compared to London or New York, the galleries represented are of the same caliber in the art and artists they represent. LA is just starting to define itself as a major player in the art world, whereas London and NY have enjoyed that title for a long time. The backlot was a wonderful ancillary venue and just as enticing. Known for presenting exciting artists since 2003 in art fairs, Frieze doesn't disappoint with their Los Angeles show.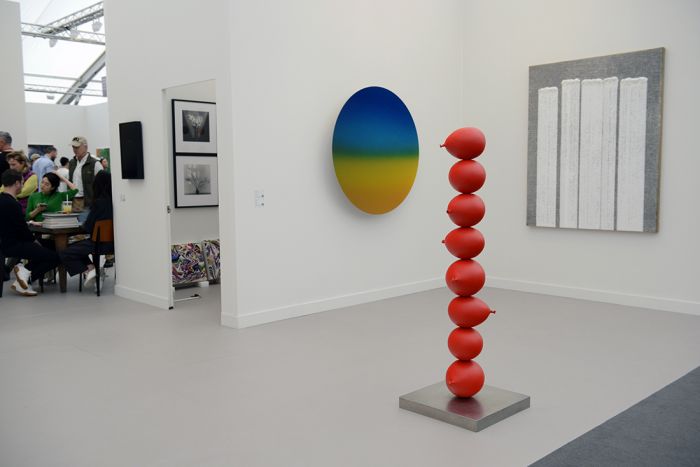 Chad Chisholm
JL: Through your journey in your art career, what do you draw inspiration from?
LV: Having been an architect for the past 30 years, I wanted to use my design background and my interest in the fine arts to explore another passion. A lifelong interest in the art world, coupled with exposure to fine art and design during my career, led me to complete a course at the Sotheby's Institute of Art in London in 2016. My involvement initially began in Dubai, my initial exposure to art fairs began with Art Dubai in 2009, as I was lucky enough to fall into the art scene through mutual friends and colleagues there. As I was there as Project Director for a new 5-star hotel and spa resort, Qasr al Sarab, Abu Dhabi, from November 2008 – April 2011, I worked closely with the Interior Designers in the management and placement of the artworks throughout the project, which led to introduction to the Abu Dhabi/Dubai art scene. Later, As Lead Architect, assisting with the completion of the Lounges at the new Hamad (Doha) International Airport from September 2013 – June 2015, my responsibilities included the management of installing more than 10,000 pieces of furniture throughout the lounges and for the management of fine art instillations within each of the 18 lounges. Artists included Damian Hirst, Keith Haring, and a number of well-known Middle East artists.
Chad Chisholm /Vigil examines Half Magic by Pae White
JL: What's an important aspect of art fairs for you (versus just going to a gallery)?
LV: Art fairs are incredibly exciting to me as they consolidate what is happening in the art world at this point in time, from the gallerist's perspective, the mood of buyers, critics, and aficionados, collectively. The people-watching is an indulgent but definitely added bonus! It's almost as fun as the fair itself.
JL: If you could visit with any artist living or dead, who might it be?
LV: Wow! Interesting question! Jean-Michel Basquiat, as he was taken from us too soon; Christopher Wool, who has an amazing show right now at The Broad LA; James Turrell and Anish Kapoor, who translate simple geometries into incredibly complex cerebral entities.
Frieze Los Angeles continues to inspire and inform the art world; with notable celebrities attending the event as well as under-the-radar collectors purchasing pieces such as a $3.75 million Keith Haring painting, $75,000 James Turrell instillation and $750,000 Anish Kapoor piece. To learn more about Frieze and book your tickets for 2121, visit www.frieze.com
Chad Chisholm
Ballerinas by Jeff Koonz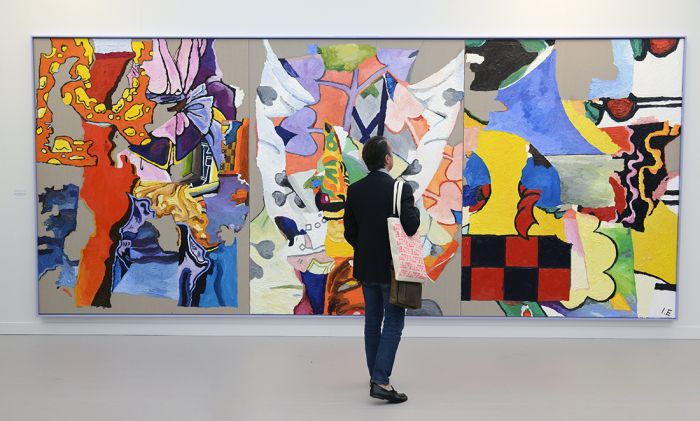 Chad Chisholm
Vigil takes a closer look at Ida Ekblad's A ball of Malt and Madame Butterfly.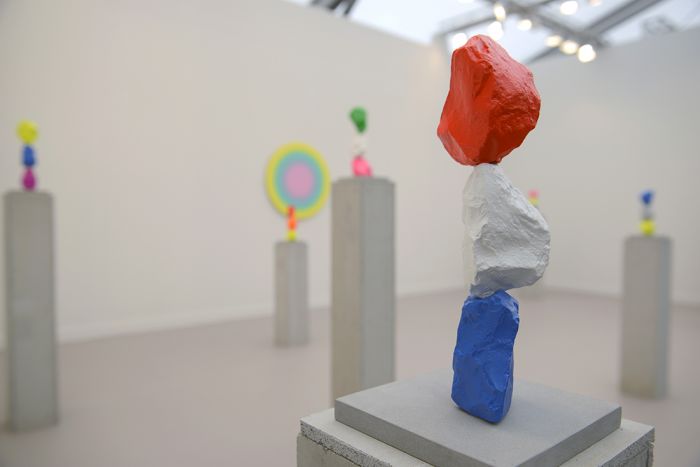 Chad Chisholm
Immersive art exhibits found at Frieze Los Angeles.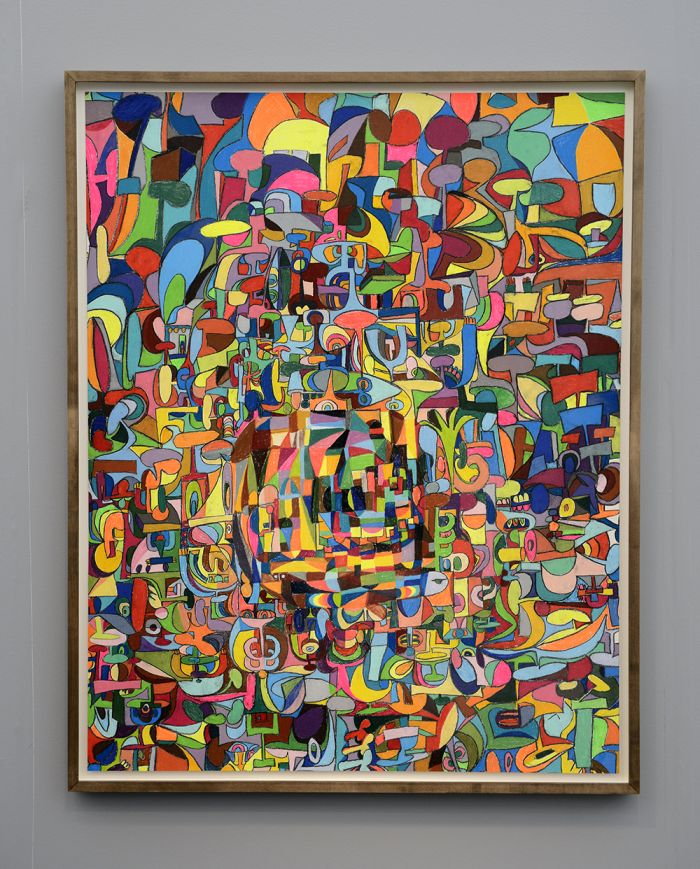 Chad Chisholm
Interconnection by Geroge Condo.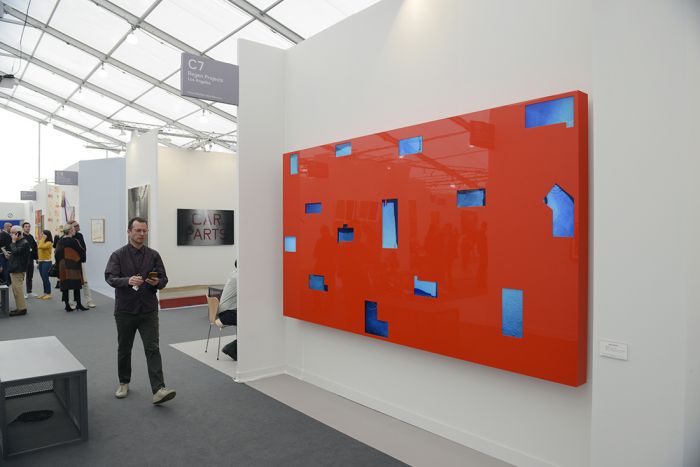 Chad Chisholm
Stunning works throughout Frieze Los Angeles.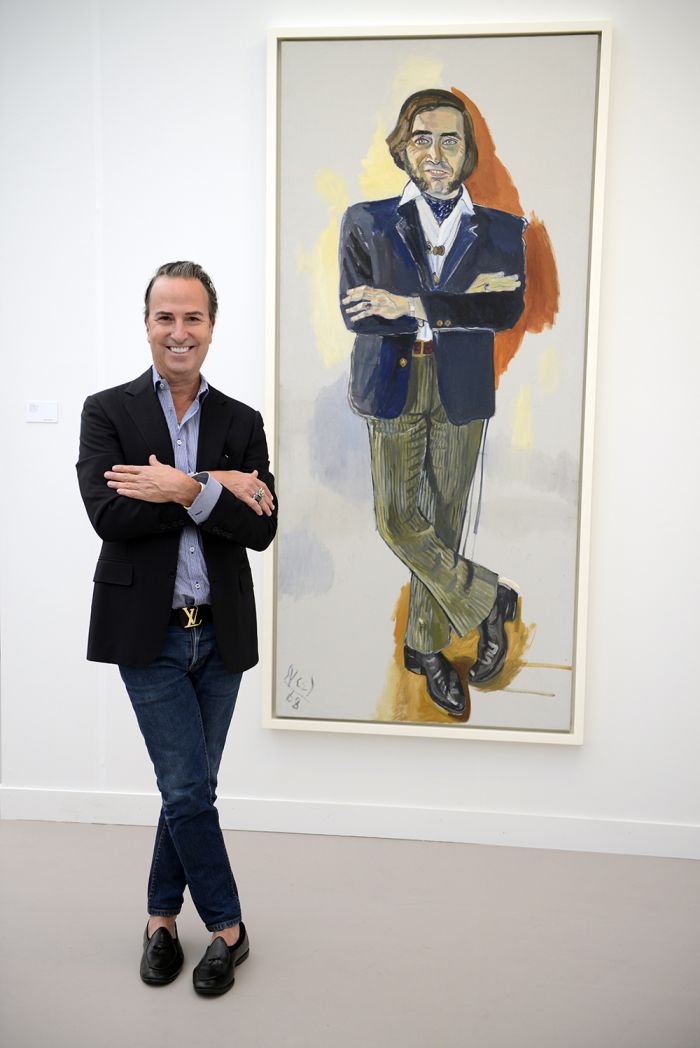 Chad Chisholm
This piece really spoke to Vigil.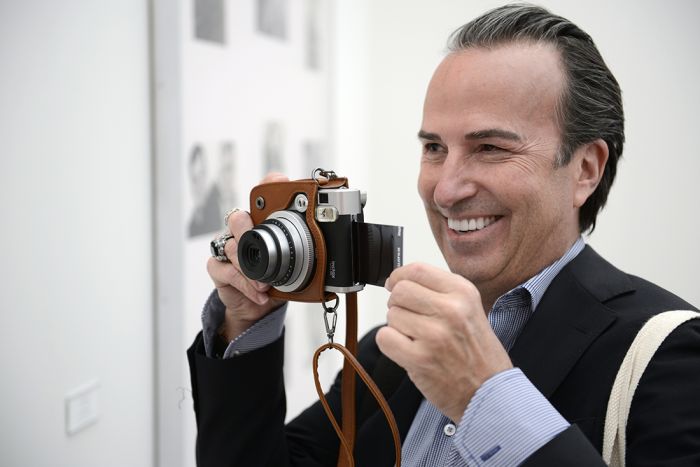 Chad Chisholm
Taking poloroids for clients at Fireze Los Angeles.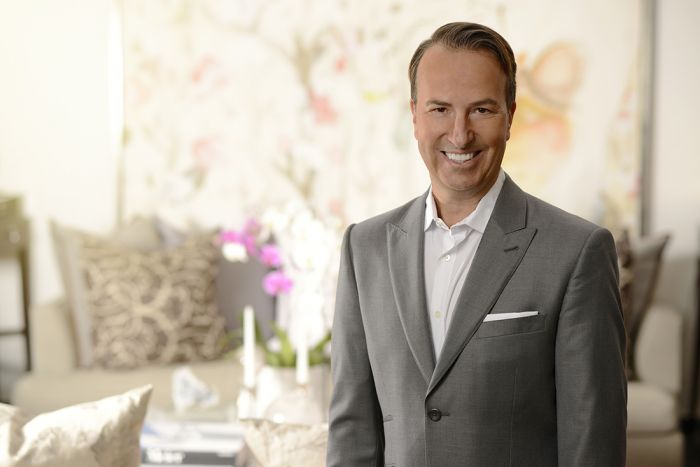 Chad Chisholm
Lance Vigil of Vigil Fine Arts, art consultant.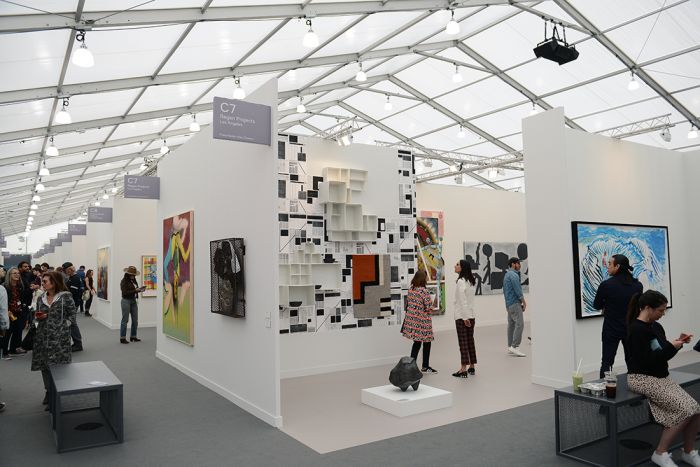 Chad Chisholm
Artworks displayed indoors at gallery booths.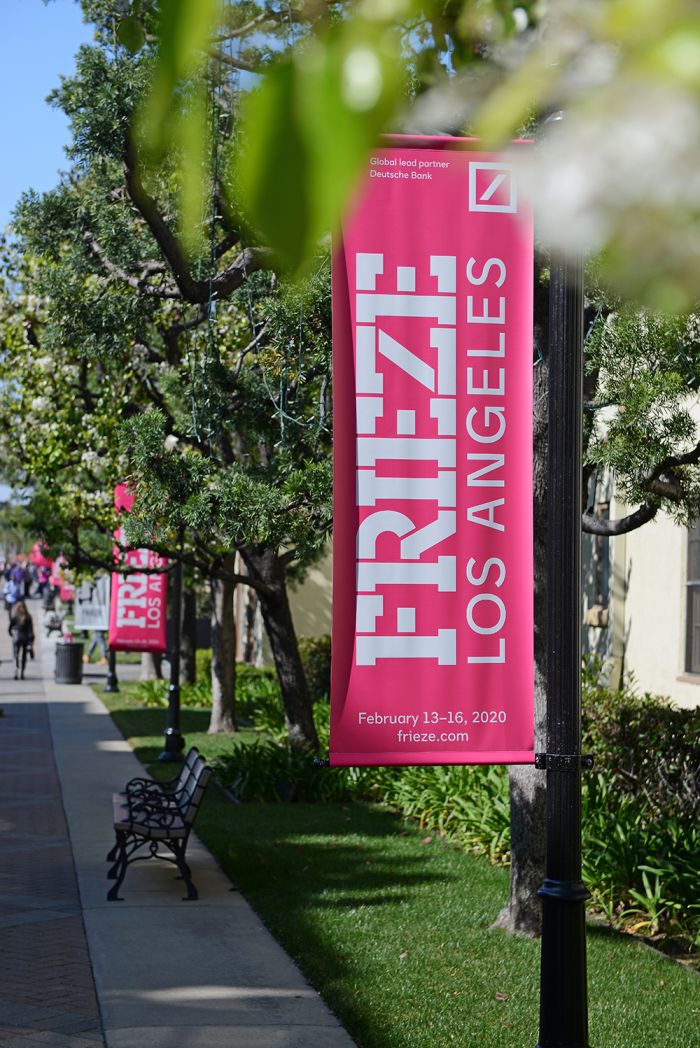 Chad Chisholm
Sunny weather made for a perfect event.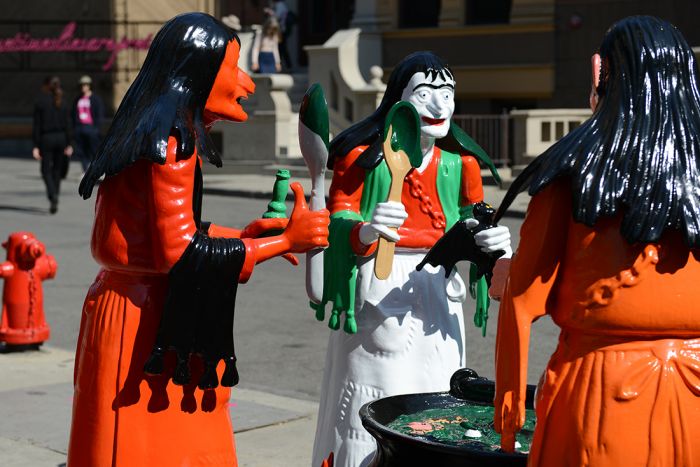 Chad Chisholm
Outdoor art instillations for Frieze LA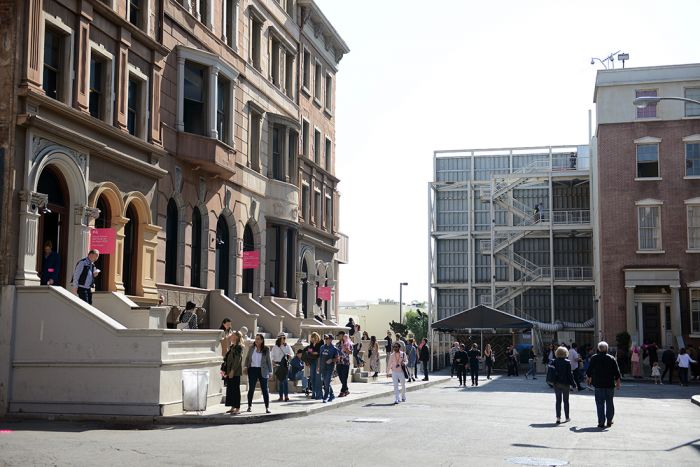 Chad Chisholm
The back lot at Paramount a perfect setting for Frieze Los Angeles instillations.